DERMACTOL INTENSIVE FOOT CARE
Product description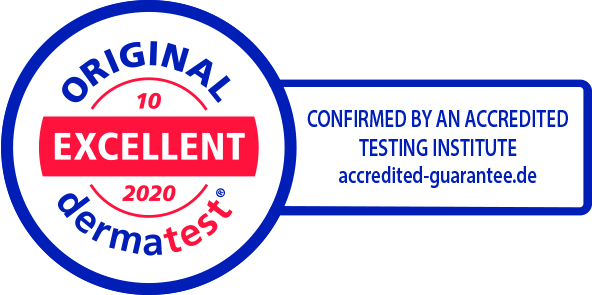 Quick Overview
For dry, rough and cracked skin
Product Description:
Intensive Foot Treatment Cream for dry and cracked skin.
A scientific formula that combines Shea Butter ,Olive & Wheat Germ oils with Panthenol (Pro Vitamin B-5).
SHEA BUTTER – Contains essential fatty acids, Vitamins A, E, and F, which soothe, protect and retain moisture and elasticity into skin.
OLIVE OIL – has great anti-aging properties, rejuvenate and moisturizes skin, and prevents internal moisture loss.
WHEAT GERM OIL – natural emollient with a high Vitamin E content. Softens very cracked and dehydrated skin.
PANTHENOL (PRO VT .B-5) – Helps to counteract dryness, nourish and heal dry skin.
Dermactol treats dry cracked feet while contributing maximal moisture and elasticity.
Regular use keeps foot skin healthy and fresh.
DERMATOLOGICALLY TESTED * SUITABLE FOR DIABETIC FEET
Testinomials:
I am a nurse, bought Dermactol in pharmacy before some months. For me it is the best and I used many others before..
Thanks to your company! The best effective cream after a hard day! L.M – IL
___________
Your Dermactol Foot cream is great! I suffered many years from cracked heels which disappeared after 2 days of use. Amazing!! I. H.- Poland
___________
My mom has bad foot eczema and her pharmacist recommended your cream. It is great to see that redness and itching disappeared after few days. We stopped steroid cream and are very happy with Dermactol. Thank you so much… M.A. – IL
___________
Hi! I have tried youre amazing product \"Dermactol foot care\" i had problems with my dry feet before i got the chans to try youre product. My question is: How do i buy it? i live in sweden. Is it possible to buy online?
Best regards, Andrea -Sweden
___________
Where in Los Angeles, CA can I buy your wonderful " Dermactol " Foot cream?
David, LA/USA
Purchasing Info