DERMACTOL INTENSIVE HAND CARE
Product description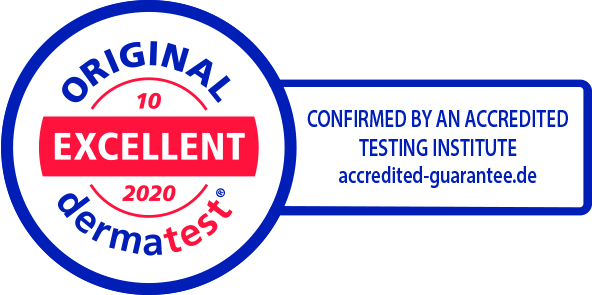 Quick Overview
For dry, rough and cracked skin
Product Description:
Dermactol Cream is specially formulated to treat dry, rough and cracked skin. Based on natural active ingredients enriched with vitamins and natural fats which penetrate the epidermis and guarantee a healthy, smooth and supple skin. It is so concentrated that only a tiny amount is needed to make dry skin softer and smoother.
Dermactol is ideal for extra dry, rough and troubled skin due to unique combination of 4 components:
Shea butter – an intense moisturizer for dry and aging skin. It contains essential fatty acids, Vitamins A, E, and F, which soothe, protect and retain moisture and elasticity into skin. It also contains natural sun-protection factors.
Olive oil – is one of the best oils for dry skin care, due to its high content of vitamins, beneficial antioxidants and unsaturated fats. The oil has great anti-aging properties, rejuvenates and moisturizes skin, and prevents internal moisture loss.
Wheat Germ oil – natural emollient with a high Vitamin E content. Softens very cracked and
dehydrated skin. It promotes skin cell formation, nourishing, and healing the skin. Aloe Vera extract – has been used for centuries for its soothing, moisturizing and calming properties. Aloe Vera reduces swelling, stimulates synthesis of skin tissue and promotes healthy skin.
Dermactol is suitable for face and lips as well
DERMATOLOGICALLY TESTED
Testimonials:
Hello! I live in UK. I`ve tried your wonderful hand cream (it was made as a gift) and I enjoyed it a lot. I`d like to purchase it again. Do you have any shops in UK or is it possible to order online your products?
Dinara G. – UK
___________
Hallo. Is there some chance to order this cream please. There is no left in any of farmacy in our city RIGA, Latvia. I would be really happy for your positive answer. Thank and have a great day!
Regards from Riga! – Armands S.
Purchasing Info