PantheVera Lotion 100ml
100
Product description
Quick Overview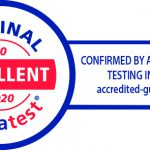 For relief of skin irritation & redness due to dryness or sunburns
Product Description:
PantheVera contains high concentration of Aloe Vera Extract and Panthenol (Pro-Vitamin B5).
Aloe Vera Gel – natural skin cooling and humidifying agent.
Panthenol – relives and reduces skin irritation and itching in various conditions such as:
Burns
Skin dryness
Eczema
Post skin treatment; depilation, laser procedures, radiation.
Minor skin injuries
PantheVera Lotion moisturizes, soothes and cools the skin for a long time.
PantheVera Lotion is a pleasant formulation which penetrates skin rapidly giving a smooth and supple sensation.
DERMATOLOGICALLY TESTED
Testimonials
J.M. – UK
Recently been on holiday where my wife bought from a chemists a tube of Panthe Vera treatment lotion she thinks it is wonderful product. It was very helpful for Sunburn and redness.
______________
K.S. – UK
Whilst in Cyprus on holiday I got really bad prickly heat and I went to a pharmacy they reccommended Panthe Vera which I absolutely loved, it is really amazing  (I have allergies to lots of creams etc but this is really nice on my skin)  
______________
A.B.-Czek Republic (sales representative)
…we have tried PantheVera for our children (both our daughter of 7 y.o. and our son of 6 months have same problem – atopic dermatitis) and we were very much surprised that result was even better than we had expected. Before, we tried other products and that made nothing.
_______________
C.S.- Germany
We went to our holiday, and my two sons (10) and (12) who hate any cream or lotion had a sun-burn. They have been so enthusiastic about PantheVera that later on they every day asked me "Mummy, can we have that lotion, again"
________________
S.N.- Germany
I had to treat an elderly lady with parchment skin and she was so happy to use PantheVera as it had a relieving effect immediately
Purchasing Info